Indian cars with Ratan Tata in 2020
02:00 PM Sep 16, 2020 IST |
Viraat
Ratan Tata is one of the most recognizable personalities in our country.  He is also one of the world's most renowned Indian industrialists, philanthropists and a former chairman of Tata Sons.  He also received Padma Bhushan (2000) and Padma Vibhushan (2008), two of the highest civilian awards. Find below about Indian cars of Ratan Tata 2020.
Ratan Tata was the chairman of the Tata group from 1990 to 2012. It was under his leadership that Tata became a globally recognizable brand.  Tata grew its revenue 40times and profits 50times under the leadership of Mr Ratan Tata.  He is also widely known for his love for automobiles and owns some very popular cars.
1) Tata Nexon
Starting with the Indian cars in his collection, the Tata Nexon is the most recent addition to his prized car collection. The compact-SUV has been widely popular in the Indian market due to its emphasis on safety and overall quality.  The car with Mr Ratan Tata is blue in colour with the 1.5L Revotorq Diesel engine.  Current prices of the Tata Nexon are between Rs.6.99 lakh to Rs.12.70 lakh.  The BS6 Diesel SUV produces [email protected] and a peak torque of [email protected] He may have an eye out for Nexon EV too to replace this car in future.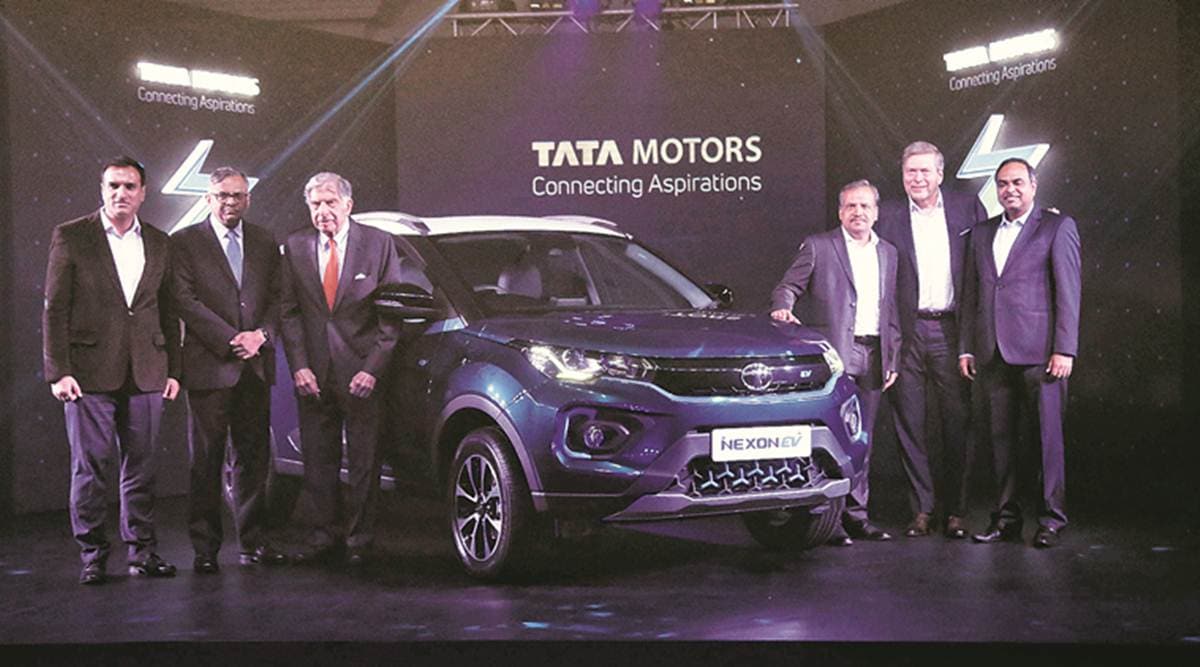 2) Tata Indigo Marina
Mr Tata surely loves his Indian cars and his pets. The Tata Indigo Marina has been specially modified for the canine companions of the owner.   The car when launched cost between Rs.4.86 lakh to Rs.6.30 lakh. It had two Diesel and one Petrol engine on offer.  It was one of the initial MPVs from the Tata shed.  The car did not become widely popular like the other Tata products. More about Indian cars of Ratan Tata below.
3) Honda Civic
This car may/may not be available with Mr Ratan Tata now. Some sources point out that this car was the daily driver of Mr Ratan Tata for a very long time.  Honda Civic was known for its rear-since comfort since the initial days.  It was powered by a 1.8L VTEC petrol engine which produced 130bhp of power and 172Nm of torque.  The current generation Honda Civic recently received an update and costs between Rs.17.93 lakh to Rs.22.34 lakh.
Ratan Tata is also the owner of quite a few exotic cars which will be covered in our upcoming article. For more such content stay subscribed to the Motoroctane Youtube, Google NEWS, Facebook and Twitter.